Sorry it took so long. I'd like to say that we've been really busy, but that's just not the case. My pride was in the way and I wanted the house to look perfect for all the pictures I was going to take. Reality hit. With 2 little ones, no matter how hard I try, no matter what I do, the house will look like a tornado blew through within 2 minutes of me picking up. Then I realized, this is who we are, this is what the house will look like if friends or family stop by. So, I am swallowing my pride, so I can finally show off our new house digitally. Enjoy!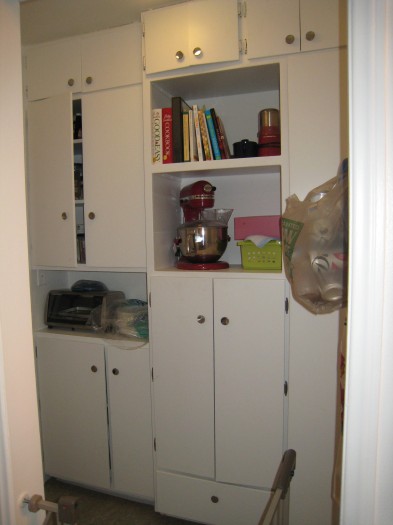 Our walk-in pantry (that I absolutely love!!)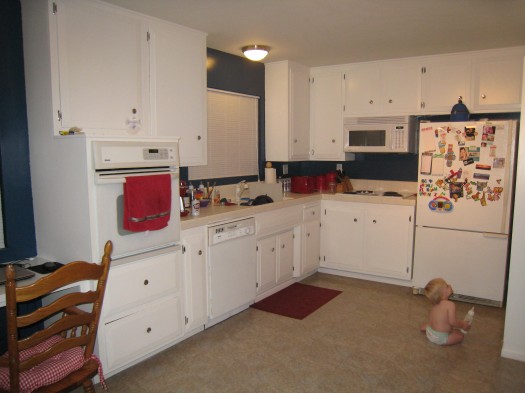 Our HUGE kitchen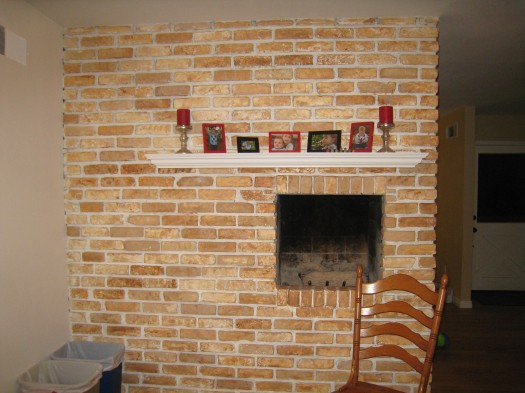 This is the wall next to the pantry in the kitchen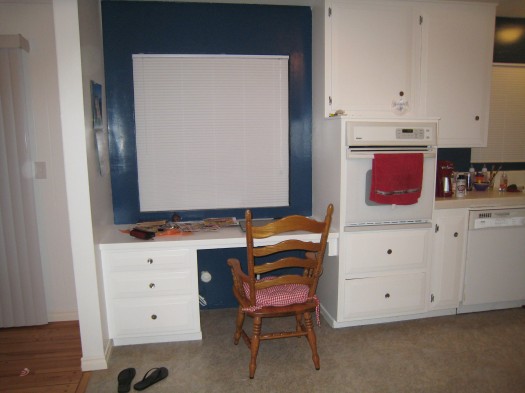 My desk area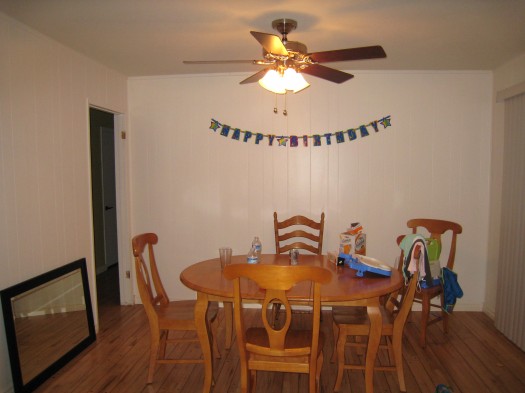 Our dining room complete with after dinner mess and left over birthday decorations! 😉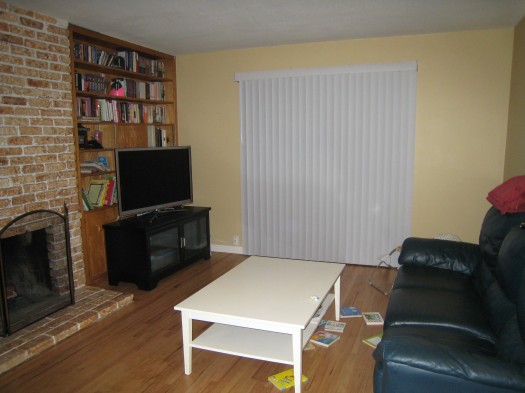 Living room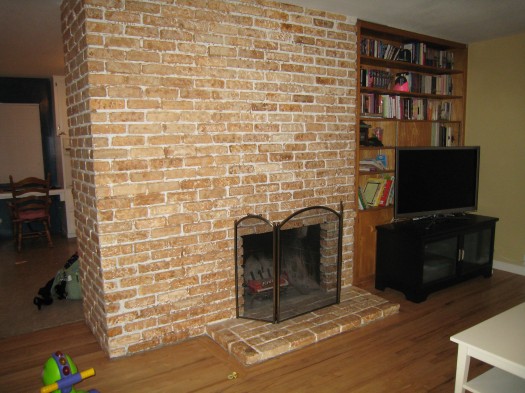 Fire place, Can't wait to snuggle up with a cup of coffee on Christmas with the fire a blazin'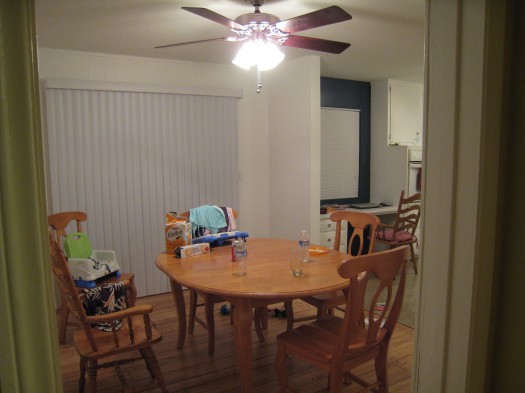 Another shot of the dining room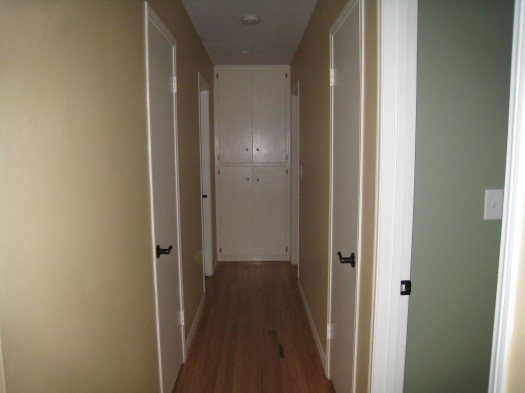 The not so interesting hall…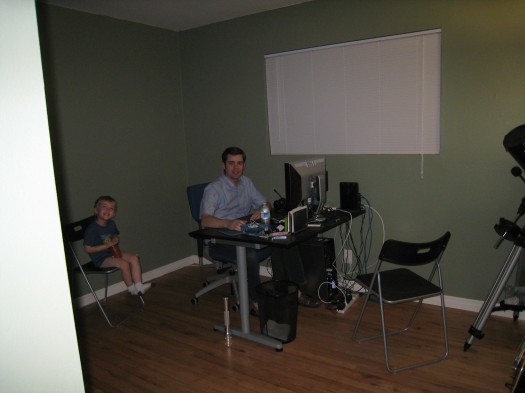 Paul's office (and Matthew helping him play Star Wars)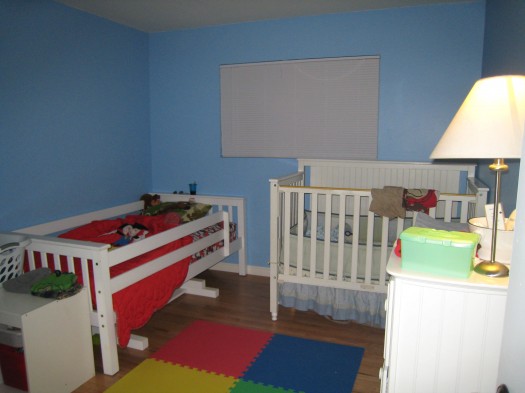 The boy's room (Matthew picked out the color all by himself)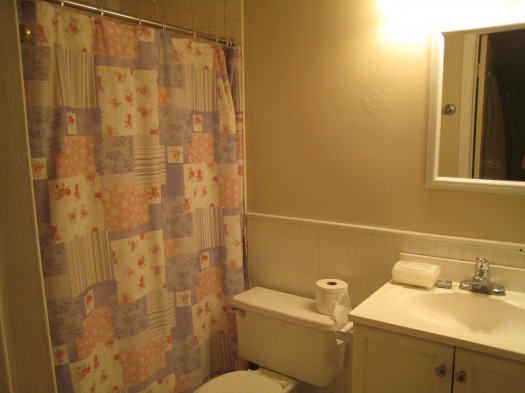 Master bath (one of two rooms we didn't do anything too)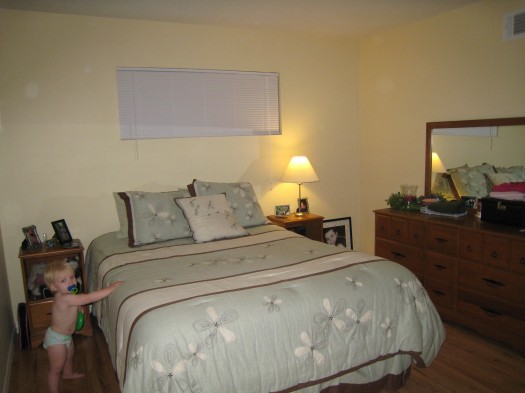 Master bedroom (surprise! I actually got the bed made!!)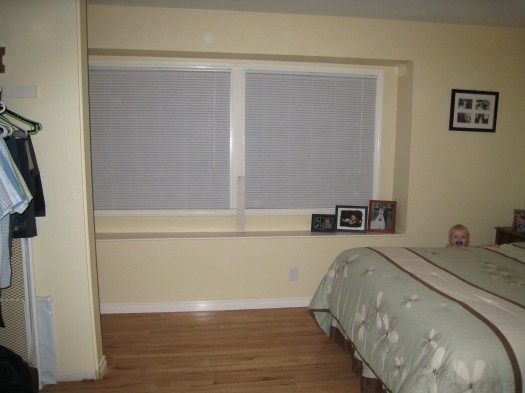 These 2 windows are my favoritest part of our room. During the day, they let so much light in.

This entry was posted on Sunday, November 27th, 2011 at 7:30 pm and is filed under
Uncategorized
. You can follow any responses to this entry through the
RSS 2.0
feed. You can
leave a response
, or
trackback
from your own site.