Wow, what a few months it's been! Sorry, I'm not so good blogging.

Baby boy Phillips (yup, another boy!!!) is growing stronger every day, moving and kicking my insides around like crazy, and I'm loving every moment! I can't wait to meet him. It seems so weird that I only have about 13 weeks left, this pregnancy is just flying by! Still praying for a natural delivery, anything to avoid another c-section. But I know that no matter what, I will still be overjoyed when I'm holding that little boy in my arms.
Other big news is Phillips Data has moved out! I have a house to myself! We are totally excited about this. But along with this move has come a lot of changes I wasn't quite expecting. I didn't realize how often I took advantage of Paul being home all day, every day. So, now errands need to be worked around nap times, temper tantrums, and the many other things that can pop up that I had never really thought about before, but it's so fun and I wouldn't trade it for anything! Paul's new office is only a couple miles away, and is everything we've been praying for.
A little catching up on Matthew…wow this kid has changed a lot in the past few weeks! He can count to 20, knows his alphabet, still working on colors, and almost has directions down. (So much more so then his mama!!) He gets so excited to take lunch to Daddy at work on Fridays, it's the cutest thing! Matthew had a HUGE fetish with doors, opening and closing them any chance he gets. He especially loves the automatic ones. He gets so proud when he can open them all by himself. He even announces it to the world! Matthew is in love with anything Mickey Mouse. As soon as he wakes up in the morning, that's the first thing he wants to do…watch Mickey. Next week Matthew gets his big boy bed, all decked out in Mickey, and can't wait to see what he thinks of it when he sees it all put together. And I'm sure he'll enjoy being able to stretch out sleeping, since he's outgrown his pack n' play. (dude's a tall drink of water!!) I don't know how I got so lucky to have a son like him, and I love him dearly! Every day he does something that makes my heart smile!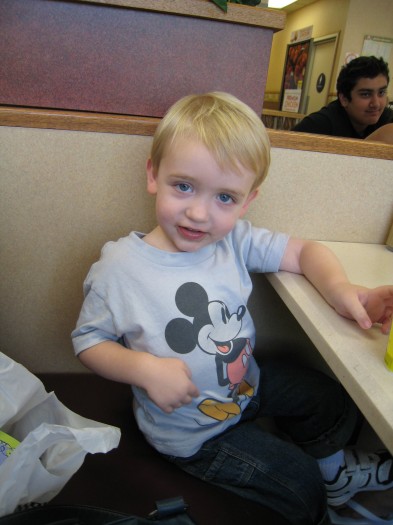 Booger-butt sportin' his Mickey shirt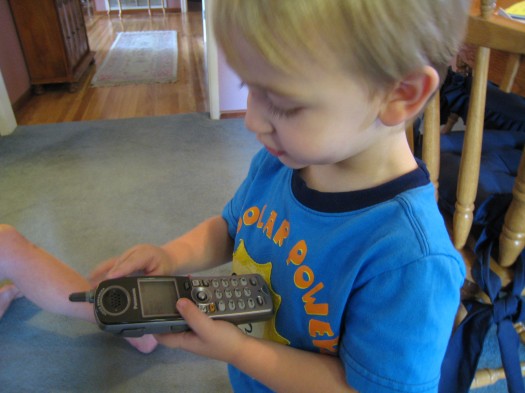 Talking to Papa on the phone, telling him all about his busy day!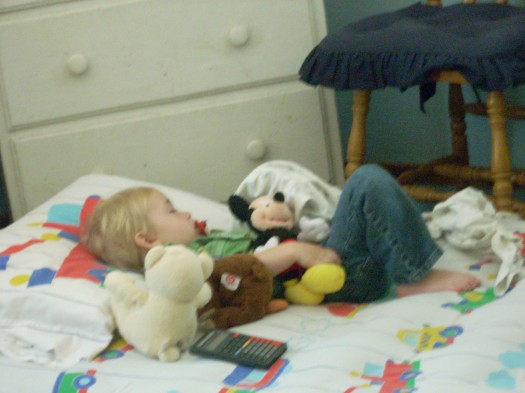 Sleeping on his big boy bed at Mimi & Papa's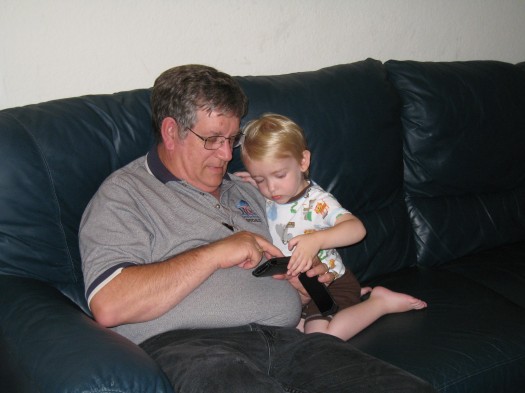 Helping Papa play 'birds & piggies' on his iphone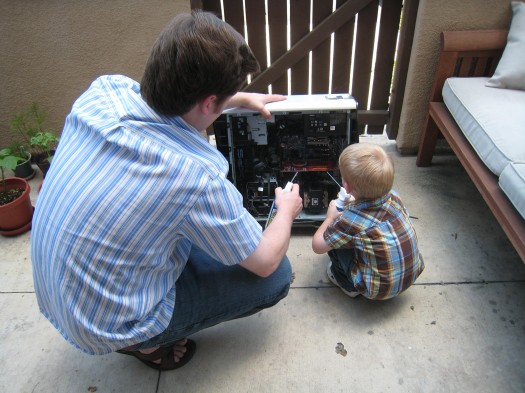 Helping Dad clean out the computer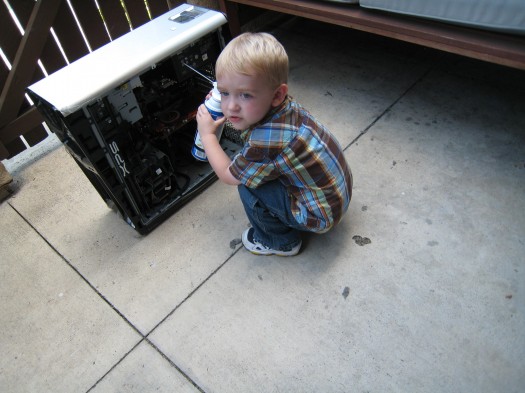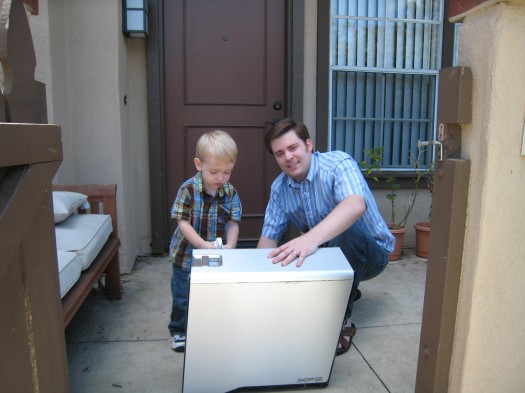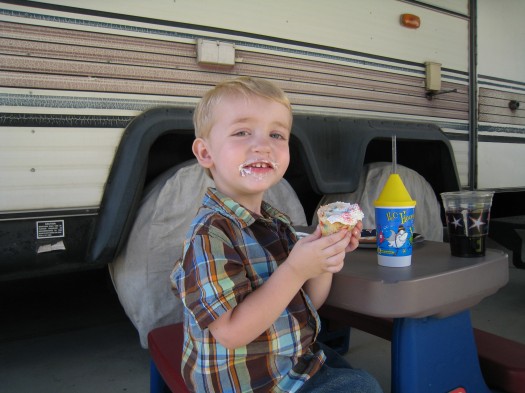 Matthew enjoying a 4th of July cupcake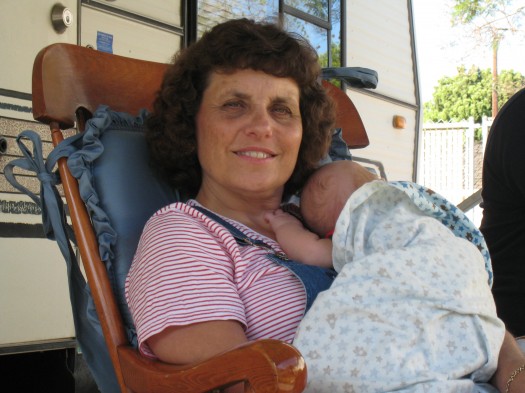 Mom doing what she loves best…being a Grammy (or Mimi)