I just realized how long it had been since I had posted something, and I came to the realization that I stink at blogging.
So, I'll try to bring everyone up to date with all of the happenings of the Phillips family.
Thanksgiving and Christmas seemed to just fly by! (But isn't that the way it always happens!!) We found out that Matthew was deathly afraid of opening presents, especially if you had to take a toy out of a box to play with it. So, needless to day, Christmas was a little interesting this year, but still fun nun the less.
Not long after Christmas, Matthew celebrated his 2nd birthday. (I still can't believe I'm the Momma of a 2 year old!!) We celebrated at the part with all of Matthew's favorite things, which included sliding, swinging, fishies, and bananas.
And the biggest news of all….In October we will be adding another little blessing to our family. We are so excited, nervous, joyous, and a little scared. I'm having fun teaching Matthew that he is going to be a big brother soon, and he now points at my tummy and says 'mama bebe'. It's just so darn cute.
I'll leave you with some pictures of the last few months.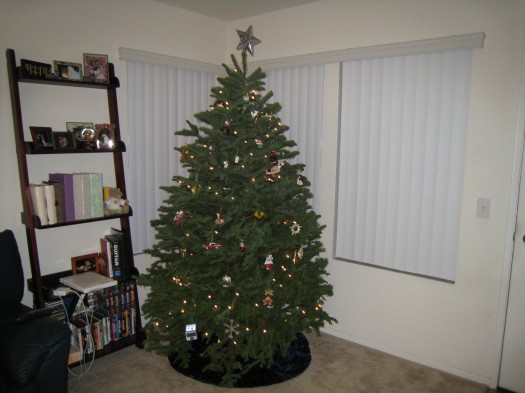 Our little Christmas tree, the first one in 3 years!!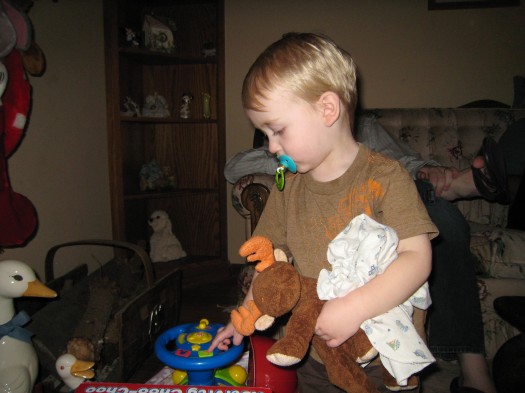 One of Matthew's new toys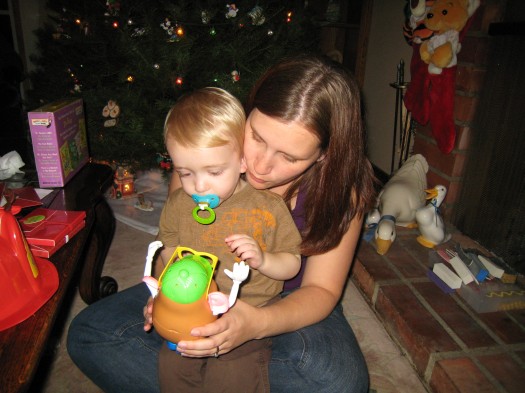 Potato!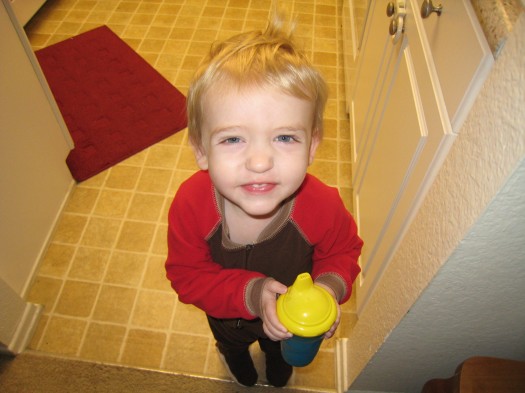 Christmas morning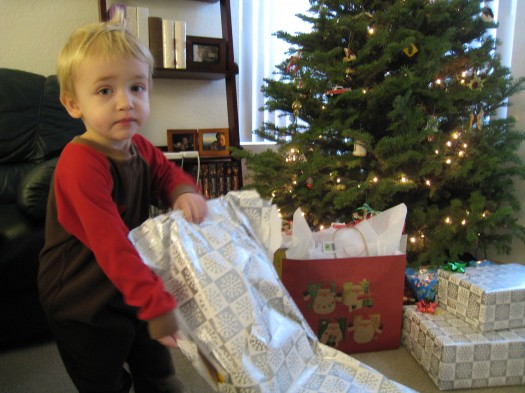 Matthew opening up his first present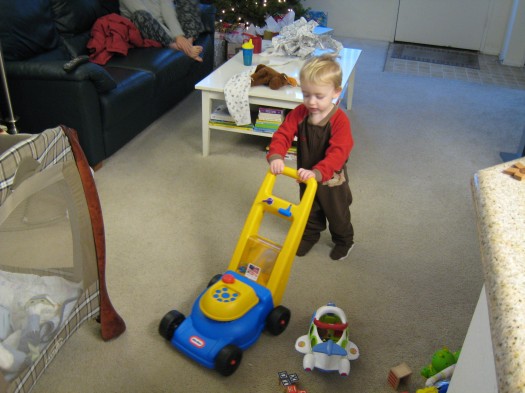 Lawn mower!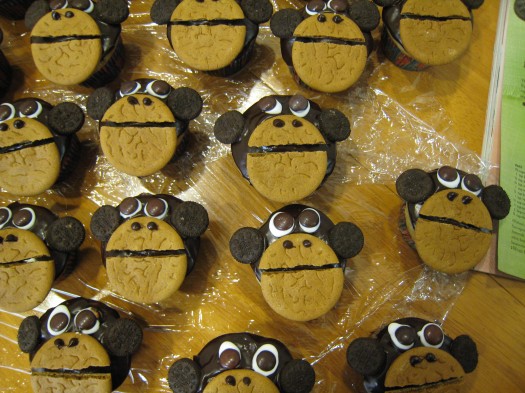 Matthew's birthday cupcakes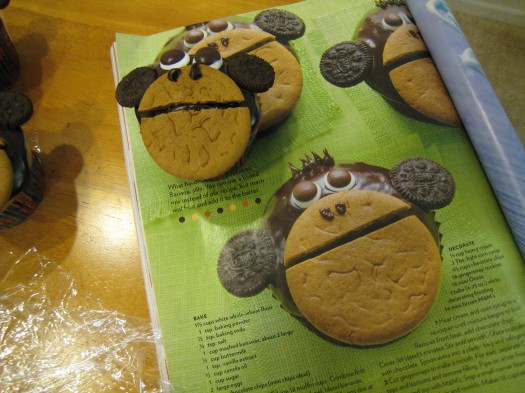 Just like the magazine, I'm still a little surprised they turned out so well!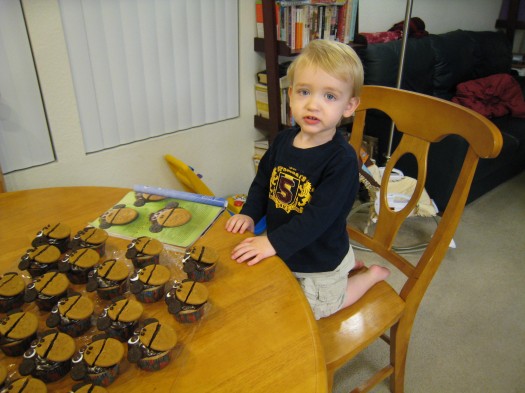 Matthew posing with his cupcakes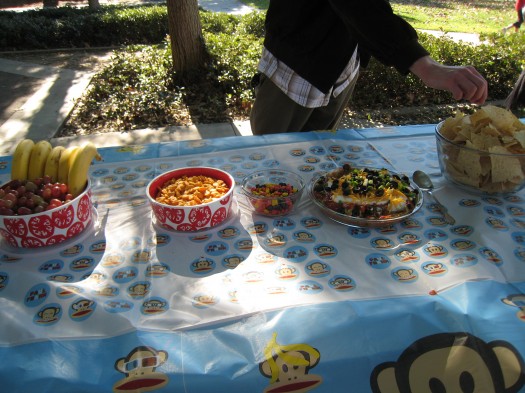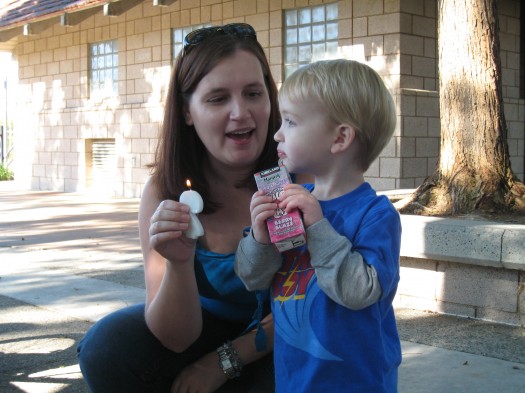 singing happy birthday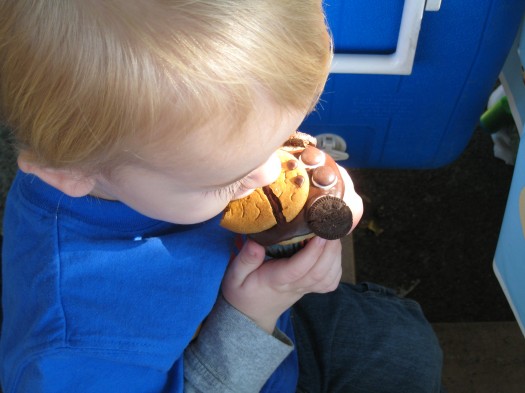 Matthew enjoying his cupakes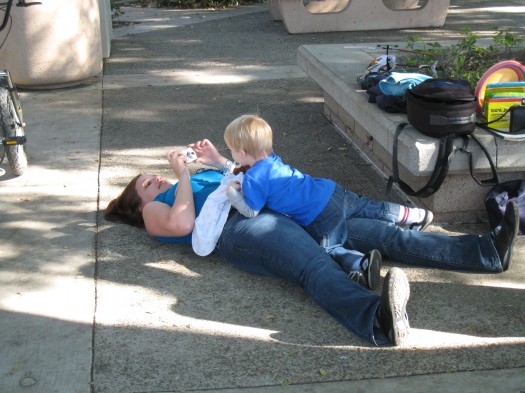 This is what happens when you try to get an up close picture of Matthew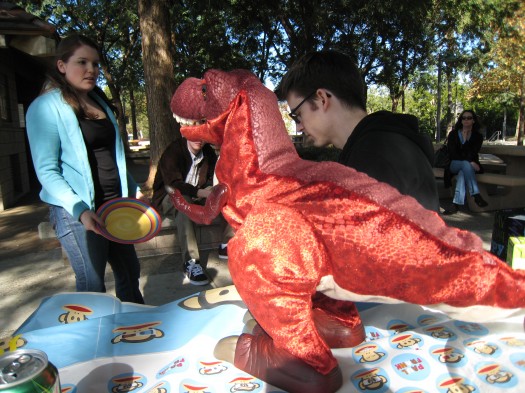 The dinosaur…Matthew is still scared of it!