It's hard to think that just a year ago, I was in labor and Dr. Fee had just
decided to deliver Matthew via C-Section. 8:16 pm. That's when my wonderful
adventures in Mommy-hood started; and what a joy and blessing it had been.
My heart is so full of the wonderful miracle sitting on the living room
floor, playing with his cookie jar. I've been trying to put to words all
that my little miracle means to me, and what this past year has been, but I
am finding it really hard. For most of you who don't know, Matthew's full
term delivery is a miracle that only God can take credit for. When I found
out where the tear was from when I fell at 27 weeks, and the fact that it
did heal, all I can think is WOW, I serve an awesome God. He gave Paul and I
one VERY health baby boy. 1 year ago today. Matthew, I hope you will always
know how much me and daddy love you, and how special you truly are. Happy
Birthday baby boy!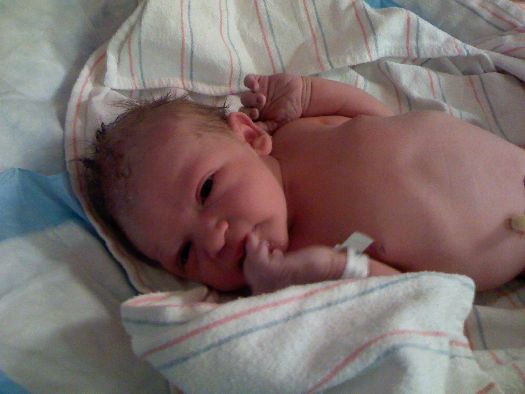 This entry was posted on Saturday, January 3rd, 2009 at 3:55 am and is filed under Uncategorized. You can follow any responses to this entry through the
RSS 2.0
feed. You can
leave a response
, or
trackback
from your own site.