We keep small storage baskets under our coffee table as a place to put Matthew's toys when they're not all over the living room floor, and Matthew has decided that they are fun toys too. One day, I was in the kitchen, doing who knows what, and I peeked over the counter to see what Matthew was up to since he was making so much noise, and this is what I found.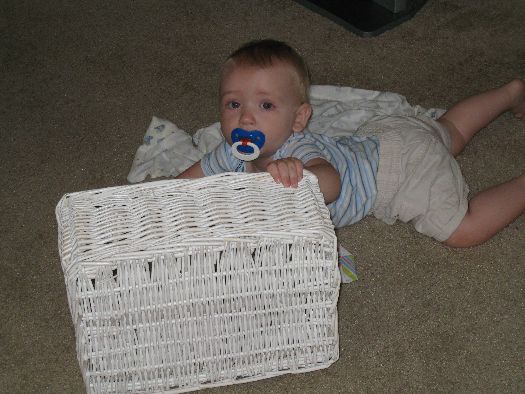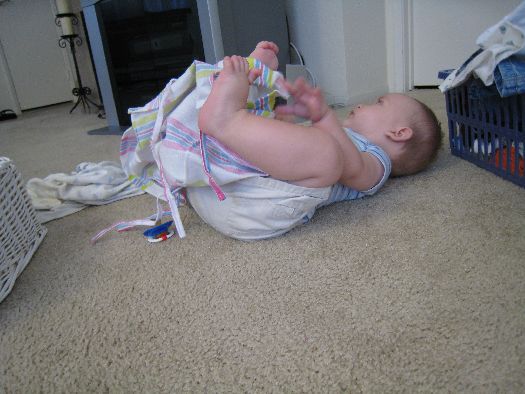 Matthew had managed to pull out one of the baskets, dump the toys out, and take the lining out and snuggle with it like it was one of his blankets. Then he happened to notice one of his truck blankets in his little laundry basket waiting to be washed. Needless to say, about 10 minutes later, all of his dirty clothes were spread across the living room. Silly boy!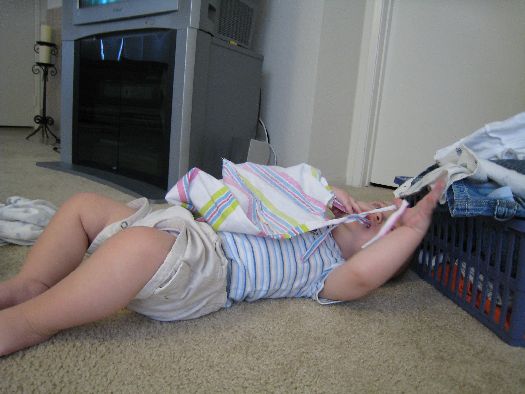 This entry was posted on Friday, September 19th, 2008 at 4:16 pm and is filed under
Uncategorized
. You can follow any responses to this entry through the
RSS 2.0
feed. You can
leave a response
, or
trackback
from your own site.